We had a tremendous turnout for Family Art Evening (about 60 families totaling 180 members of the WT family) and we hope everyone who attended had a great time.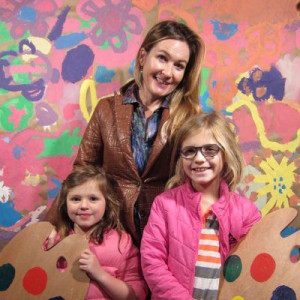 Mrs. Bahrt (thank you!!) presided over a buzz of creative activity with her 5th grade helpers making sure everyone was having fun, learning, and creating! From still life set ups, including an owl from WildCare, to print-making, to "yarn'ing" a tree, to wire sculptures… what an organizing feat and interactive treat! And the room looked marvelous! And we had a "photo booth" to capture memories!
We're tremendously proud of our outstanding art program and thank everyone who has contributed to YES for supporting the foundation, which not only pays for our art teacher's salary, but all our art supplies and equipment as well. The foundation also pays for music teacher salaries and supplies, almost all of our new library books, poetry in the classroom and subsidizes YES Theater to keep tuition low and scholarships available. None of this would happen without your support.
If you haven't contributed to the foundation yet, you can go online here to join the families that value these programs for their children. The contribution you make today pays for the programs our kids are getting right now.
A few helpful links:
Feedback and suggestions are welcome (email your campus Yes crew)!
More pictures below!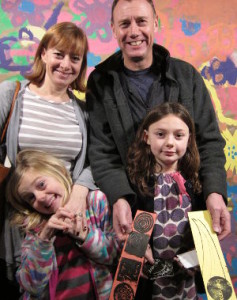 Last Year: How Fun Was Family Art Evening?!