January 26, 2018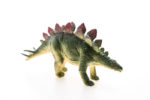 This Friday we talked about the life forms which lived on Earth a long time ago and how we know about them. Students put their paleontologist hats on and dug "fossil" eggs for toy dinosaurs. They also closely analyzed the fossil collection from the Wade Thomas science lab.
Play: Dig it Up! dinosaur kits provide hands-on fun activities. Options range from dinosaur eggs to T-rex fossils.
Read: Visit our school library to choose a favorite dinosaur book and read it together with your child.
Visit: Plan a family trip to La Brea Tar Pits.
Photo credit: Designed by mrsiraphol / Freepik
Science Fridays: Fossils, Dinosaurs