There are a number of extra-curricular enrichment and after care programs available both on and off campus.

For off-campus (and sometimes on) extracurricular and enrichments, the WTPA has collected a list of 3rd party providers for extracurricular learning, care and play opportunities to make it easy for parents to locate and contact those parties for activities like language, Cub Scouts, San Anselmo Rec, etc.
The following activities are not sponsored by the school or the RVSD, and the WTPA is not responsible for the accuracy of information on each of these shown here, or on their websites:
Bike Adventures for Kids offers programs at different times throughout the year. Contact  Laura Childress for details laurachildress@ymail.com (415)-279-4469
Canyon Swim & Tennis Club: After School Tennis Programs – For registration information call Erik Johansson at (415) 456-9217
Cub Scouts (Pack 50) – This troop has been active in Ross Valley for 50 years. The children experience camping, hiking and growing on the Cub Scout trail to Boy Scouts. http://www.pack50cubs.org/
Golden Gate Learning Center – is now offering after school Maker Club.  Clubbers complete homework, enrichment classes & engineering in the workshop!  http://goldengatetutoring.com/clubs.html
Marin Theater Company – MTC's Drama Conservatory is an experiential program for students entering grades 4-9. For more information on courses offered please contact Ashleigh Worley ashleighw@marintheatre.org or visit www.marintheatre.org
Robson After Care – run by San Anselmo Park and Recreation –  We recommend you call Mattie O'Grady at mogrady@townofsananselmo.org or 415-258-4670 to get more details. http://www.townofsananselmo.org/index.aspx?NID=367. 
Ross Valley Lacrosse – classes and workshops to help youth develop skills, sportsmanship and passion for the game of lacrosse. rossvalleylacrosse.com
San Anselmo After Care – care for K-5 is located on school grounds before and after school.  https://apm.activecommunities.com/sananselmorecreation/Activity_Search
San Anselmo Park and Rec Enrichments – classes located both on and off campus, they offer extracurricular activities ranging from art to science and also offer camps during school.  https://apm.activecommunities.com/sananselmorecreation/Activity_Search 
Trackers Earth – Trackers Earth programs help foster a deep appreciation for the natural world and community. Learn primitive outdoor skills, wildlife experiences and homesteading crafts.  http://www.trackersbay.com/
Vilda – Vilda programs gently guide youth into deeper relationships to the world around them by experienced guides who balance instruction with play all done in nature. http://www.vildanature.org/
If you would like to add a 3rd party or are looking for a  specific activity, we want to hear from you! Contact us at wtpadna@gmail.com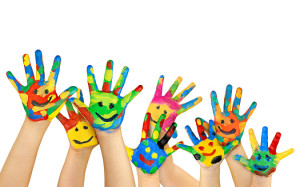 Save